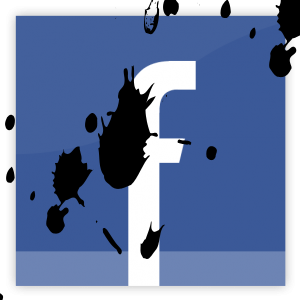 Yesterday was supposed to be the day that Facebook users would delete their accounts in protest of the company's privacy policy changes over the past several weeks. However according to a post Web Pro News only 34,424 users took the plunge and did just that. I can see a few reasons why this is true.
First most users don't understand the privacy issue and many don't care. Social networks are all about connecting and many users want to do just that. By having more open access to their profile they can connect with more users that share common interest and activities. True many savvy users have more restricted access but they are the minority of the Facebook population. Facebook users that are using the social network for business are also eager to be more accessible to generate leads and new business opportunities.
Over the past year Facebook has changed, modified and tweaked its privacy settings. It seems like every time you access the settings it has changed. The frequency that I visit these settings is maybe once a month. My feeling is that most users never revisit their settings once they set up their account and forget about it. Of course this can change if they get too many strange friend requests or suspicious emails from the account.
The other reason many users won't quit Facebook is the platform itself. Let's face it how many software platforms have you use that have the breadth and depth of Facebook and are free? Without being a web designer you can have photo albums, video posts, a blog, and links to all your favorite music, movies, restaurants or any other collective "like" page. You can even organize your high school reunion, local sports team fan club or whatever type of group you want to manage with out having to code.
Add onto that the ability to connect with such a large population of friends and other people, Facebook is hard to match. True the new Diaspora Project aims to create the next great social network, but how long with it take them to get 1 million users, much less 400 million users. Are you going to ask your friends to migrate as well? What about your Mom? Facebook has become an easy way for us to share with family members and has replaced the phone calls and extra photos we used to mail and email each other.
I have to admit that I get tired of some of the Facebook minutia of people's lives. Reconnecting with past friends and co-workers many times has the lifespan of a few days. However for local connections it's a great way to keep abreast of what's happening or experience events or other occasions that I may not be able to attend. Even though I've said to myself and a few others I want to get rid of my Facebook account just because I don't want to keep up with it I won't.
What's your take on quitting Facebook? Are you upset about the privacy settings or any other facet enough to delete your account? If you did get rid of your account what's the fallout if any?