I had a call from from a staff member  asking where our partner information was on our web site.  The partner was at a trade show and promoting our company and could not find their information.  A couple of things jumped out at me, most notably, "did they try searching for their company name on the site?"  Needless to say the bigger issue is that the staff member was not familiar enough with the site to adequately answer their question.  The final resolution was to put their logo and link to their partner page on the home page.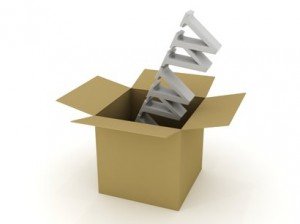 Now in the past I've dealt with staff not being aware of what's on the website and consistently asking me for some piece of information.  To which my answer usually is, "it's on the website, did you look for it?" Of course we are a lazy society and the answer is usually "no."
Therefore when designing and rolling out sites it's imperative to do user training with your key staff to make them aware of your site content and more imporantantly how to navigate the site efficiently.  Most of the time they and the sales staff are managing the relationships with customers and other key stakeholders.  An in-depth understanding of the site is key to building relationships that lead to revenue producing opportunities.
Typically when a new site is created and launched the training does not go beyond an email announcing that the company has a new website, congrats to the web team, yadda, yadda, yadda.  What is needed are small groups of cross functional teams to spend time exploring the site for several reasons:
They can help you find areas where navigation or content is confusing.  When building interactive media we can glaze over small details that seem clear to us but confusing to others.  Ideally this should be done in the review stages but small details can be fixed quickly with a good content management system.
You can engage them in helping create content for the web.  If you company has a blog then it's important to review and enlist staff in developing content.  A content strategy will help you explain how content is created for the web, who governs each stage and how it goes live.
You don't want to junk up the home page every time someone needs their part of the business promoted.  Too many pages get cluttered up with icons, ads, banners, etc.  I used to work at a trade association where this was the key problem.  Again the reason was "nobody can find X, so put a banner for X on the home page."  Next thing you know we had too many banners and it was confusing.  Good site planning helps eliminate this problem.
The website is our main company view to our customers.  Even if you don't do conversion optimization on your site, customers and others will go to your site first to see who, what, how, and why they should do business with you.  First impressions are key and when they have questions, everyone should be able to do basic blocking and tackling versus going to the person that owns the site every instance.
By taking time on a regular ongoing basis, communicating the website features and content can pay off big time for the entire organization.  This training should occur quarterly if not monthly depending on your business.  Most eCommerce sites do this because that's their entire business model, but there is no reason why B2B and B2C companies should not do the same.
What's your website communication process? Do you communicate with staff on an on-going basis?